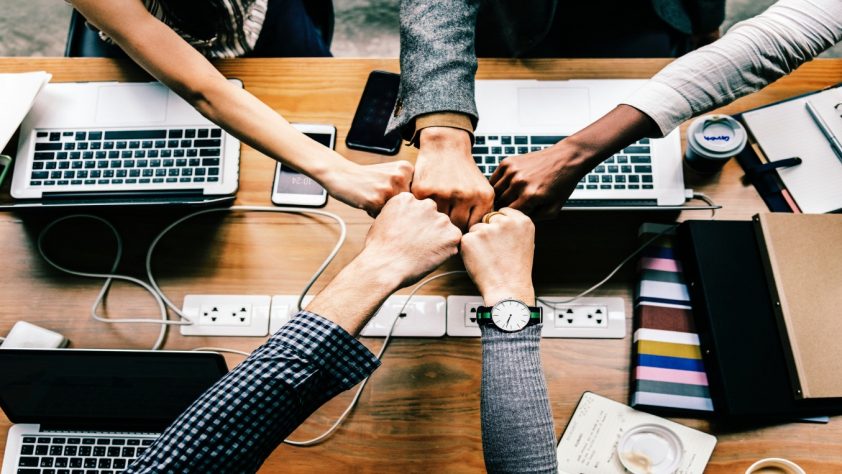 Team Collaboration to Improve Organizational Efficacy- Tools to Improve Team Collaboration in Work Place
There is a growing importance of nurturing team collaboration in organizations to improve the productivity and organizational efficiency.  It is important to raise or keep up joint effort inside divisions within organizations to improve the working environment.  The organizations keep on making effort to identify the capability of team members as well as to further increase communication within departments.
There are multiple modes to keep up the collaboration in an organization and a few such options are described below
 Importance of Employee Communication
It is good for organizations to set time or assign budget for communication improvisation among the employee. It is one of the important aspects for it to be successful. A strong cohesive team is it first step for any organization to reach success level assuming it maintains the most capable people.
 Developing Interdependence
In order to create a sense of community and synergy in any team one among the key metrics is the element of interdependence. This can be fostered more by encouraging collaborative mode of working.
 Setting up Clear Objectives
The setting up of goals and facilitating to achieve the goal as individual or team is important for improving the morale of the team. The absence of goal setting and monitoring would work as one among the reasons for employees to leave organizations.
 Adopting Collaborative Tool
There are multiple team collaboration software available in the market. is one such tool that could improve team collaboration within the organization. The platform helps to share projects/programs related to your work area. It also helps various divisions co-operating instantly through the online media which generally would not be possible with multiple emails and meetings.
SMART ADMIN is a cloud-based software for generating GST Compliant Invoice, Payroll management, Timesheet and Project Tracking – visit SMART ADMIN for FREE Trial and Registration.
Related Post
DIGITIZATION has become a required rather than the desired component in the industry of late.  The term has become a major buzzword in rece...
Software as a service (SaaS) has been growing exponentially.  According to market data, 73% of top organizations run around 80% of their ap...
The spread of COVID-19 has plunged work and life into terribly uncertain waters, and the country has recently gone into lockdown in an effor...