Why Timesheet Is Important in The Current Working Mode. Multiple Timesheets of Smart Admin and Time Tracker
It is good for all businesses to maintain timesheet for effective planning of a day.  Timesheet is ultimately a set of data points which help managers to track hours of an employee.  Timesheet has taken multiple dimensions with the change in technology, of late.  From a noting pad, it moved to punch card, spreadsheet, access card and set of log in and log out data.  It is common that organization working without timesheet will end up in listening to observation of supervisor or the grapevine in an organization which ultimately brings wrong input.  Thus, it would be difficult for an organization to plan workflow in the absence of a proper timesheet.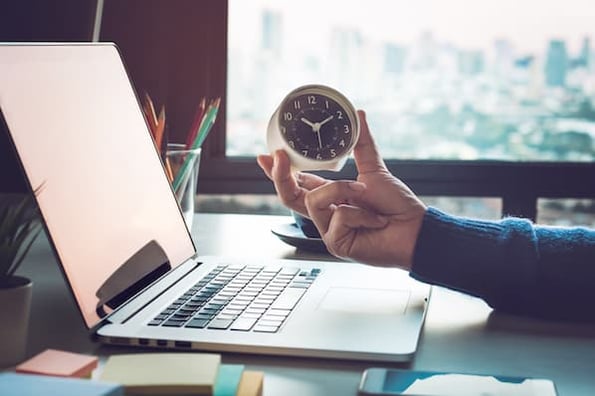 Now, with the latest remote working or hybrid working, the  old style of timesheet recording is getting outdated, and most of the businesses are moving toward full tracking of a day.  It is much different from the mere log in and log out of a day.  Such time tracker will have the data on time spent on tasks, projects, or clients and break time.  It helps to study the work pattern of a project in order to improve its workflow.   Further, such recording of days task will result in generating the summary data of a day or a week or month.  Also, it helps in accurate forecasting of task completion.  The data points will provide opportunity to analyze timesheet data to bring a big picture about the project progress or project delays.  It would help to refine processes or re-assign tasks.
The timesheet as designed by Smart Admin helps employees to schedule their day with the help of daily allotted tasks.  Other than the access data points, the timesheet has multiple options for workflow management.  The timesheet can be configured with or without approval of hours.  It has the option to record hours in precise mins or roughly in 30 mins interval.  Such set up can be done based on the level of employees and the target set for each one of them.  The metrics available the Smart Admin timesheet allow managers to analyze the productivity of employees.  This makes it easier for them to see who works well, and who needs more help.  It would help to identify the one who should be assigned with next important project,  Thus, there are multiple benefits of setting up timesheet. The exact recording reduces the wastage of valuable human resources.  Once we start using timesheet for project management, it gives higher insight to manage tasks and workforce efficiently.  Further, it gives an indicated costing on each new estimate and the profitability input as well.
Smart Admin timesheet can be used 100% effectively by implementing the log-in and log-out restrictions with option to enter hours within the time period.  It will accurately calculate employee's contribution against their daily target.  The summary will outline project hours, unproductive hours of team members, and summarize the attendance, and leave.  Those data point further help to generate payroll as well.
SMART ADMIN is a cloud-based software for Office Automation.  Smart Admin Tools are designed for Payroll management, Timesheet, and Project Tracking – visit SMART ADMIN for FREE Trial and Registration.
For more information visit https://www.smartadmin.co.in/
Related Post
Electronic invoice, e-invoice, and digital invoice are terms associated with digitization of invoicing process.  Generating an invoicing us...
Clock hour is the time as recorded per clock reading.  Usually, we follow clock hours for tasks like the time spent attending to a particul...
DIGITIZATION has become a required rather than the desired component in the industry of late.  The term has become a major buzzword in rece...