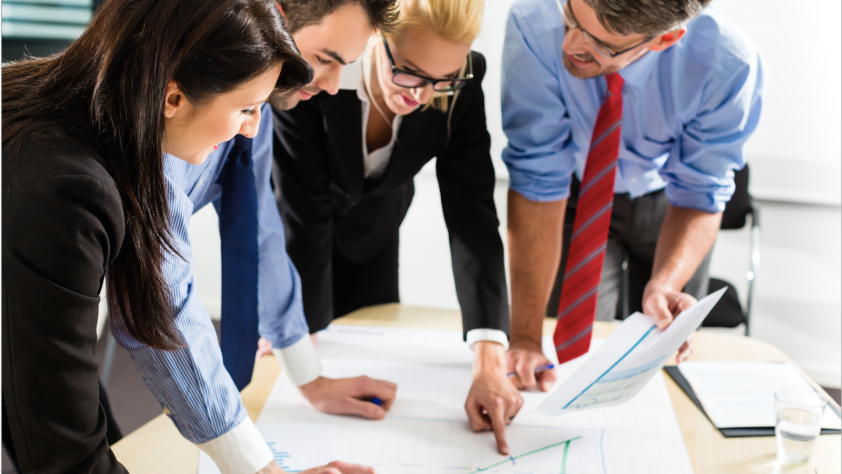 Decision Making and Successful Project Management: Tips to be Successful with Decision Making in Project Management
Decision-making is a crucial part of any business.  The question is 'how is a good decision made?  One part of the answer is good information, and expertise in interpreting information.  Well organized data helps in retrieving more specific and valid information to make sound business decisions.
A leader might be the one to make decision but consultation by seeking the views and expertise of team members.  There are various aids to decision-making, as well as techniques which help to make information clearer and better analyzed.  The technological revolution has brought multiple tools to add numerical and objective precision to decision-making to reduce the amount of subjectivity.
Decision-making increasingly happens at all levels of a business.  The Board of Directors may make the grand strategic decisions about investment and direction of future growth.  Managers may make more tactical decisions about how their own department may contribute most effectively to the overall business objectives.  But quite ordinary employees are increasingly expected to make decisions about the conduct of their own tasks, responses to customers and improvements to business practice.
Types of Business Decisions
Programmed Decisions: These are the standard decisions which follow the same pattern.   As such, these can be written down into a series of fixed steps which anyone can follow.  It could even be written as computer program
Non-Programmed Decisions:  These are non-standard and non-routine.  Each decision is not quite the same as any previous decision
Strategic Decisions:  These affect the long-term direction of a business.   It is something like too take over Company A or Company B, and go on
Tactical Decisions:  These are medium-term decisions about how to implement strategy – type of marketing activities, or recruitment need etc
Operational Decisions:   These are short-term decisions (also called administrative decisions) about how to implement the tactics
It is common to use spread-sheets for 'what if' simulations type decisions.  A very large spread-sheet can be used to hold all the known information about, say, pricing and the effects of pricing on profits.  The spreadsheet models help to explore maximizing or minimizing constraints and one can program a computer with information that establishes parameters for minimizing costs subject to certain situations and information about those situations.  But, computer does not take decisions; managers do, it helps managers to have quick and reliable quantitative information about the business as it is and the business as it might be in different sets of circumstances.
The tools as defined in Smart Admin helps not only to collect and store the relevant information in organized structure but also makes it easier to retrieve the right information to make better decisions.  The availability of all the required data connected with a set of tasks helps the management to take quicker and accurate decision which saves lots of time in decision making.
SMART ADMIN is a cloud-based software for generating GST Compliant Invoice, Payroll management, Timesheet and Project Tracking – visit SMART ADMIN for FREE Trial and Registration.
Related Post
Recessions cause serious economic and financial disruptions throughout the world, and it used to get synchronised on a global scale due to d...
Covid – 19 has brought multiple changes in society and its behavior, and a few of such changes are directly visible.  The hybrid work mod...
An invoice or bill indicates the sale or supply of products or services by one business to another or consumer.  Ideally, the invoice shall...