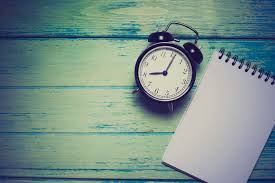 How does Monitoring Productivity Bring More Profitability? Quick Review of Monitoring Productivity in Project Management
It is very important for a project manager to know what team members are doing in their working hours.  It is a fact that contribution of each team member directly impacts the success of any project.   In the business context, productivity can be defined as a measure of the efficiency of the production.  In simple words, productivity is about achieving a maximum output with a minimum of wasted effort or expense.  The best way to achieve optimum output is by making employees work in a well-organized and competent way using good time management skills toward the goals of the business.
Lower productivity cannot be always blamed on team members entirely.  So, how can one monitor team member's productivity?  Most of the times, productivity has to do with the environment at the work place, and the working conditions along with a series of factors that define the work culture.  Employee talent is a valuable asset for a company or organization.  It needs to be tapped to its fullest by keeping the employees motivated to perform and deliver the results they are qualified for and capable of.  Employers have to implement wide spread changes in their setup to improve the productivity of their work force.
A few factors that can help to improve the team member's productivity in a project are summarized below;
Accountability: Accountability of each team members needs to be defined and to be communicated.  Each one of the team members is accountable for his or her actions.  This will result in meticulous approach to the task in hand.  It is advisable for the Project Manager to not take advantage of his place, position or relationship with his superiors while taking decision in this regard
Meeting Milestone: Once the targets are set, it is very important that every target or milestone set needs to be followed.  If the progress is not per the defined milestone the Project Manager need to take interim measures before is too late to salvage a situation
Project Ownership: Improving team's motivation by giving them the ownership of productivity solutions.  Each team member needs to be given required guidance and be given freedom to operate within the defined parameters.  The organizational culture should be such that there should be an opportunity for every to take pride of their work products
Motivation: It is equally important to encourage, motivate, reward and recognize the right talent.  Rewarding the hard work put in by team members make them feel that their effort is being recognized and they are needed by the company
Work Environment: The workplace must have the best tools, devices and equipment that yield error free results in the minimum possible time.  Technology need to be used to replace the traditional paperwork to yield better results.  These tools to be defined based on the nature of the work
SMART ADMIN tools help track project progress, allocate resources, evaluate productivity, get timely notifications and manage projects effectively.   One can be able to quantify and measure Time/Effort spent and overall work productivity using Smart Admin tools.
SMART ADMIN is a cloud-based software for generating GST Compliant Invoice, Payroll management, Timesheet and Project Tracking – visit SMART ADMIN for FREE Trial and Registration.
Related Post
Recessions cause serious economic and financial disruptions throughout the world, and it used to get synchronised on a global scale due to d...
Covid – 19 has brought multiple changes in society and its behavior, and a few of such changes are directly visible.  The hybrid work mod...
An invoice or bill indicates the sale or supply of products or services by one business to another or consumer.  Ideally, the invoice shall...