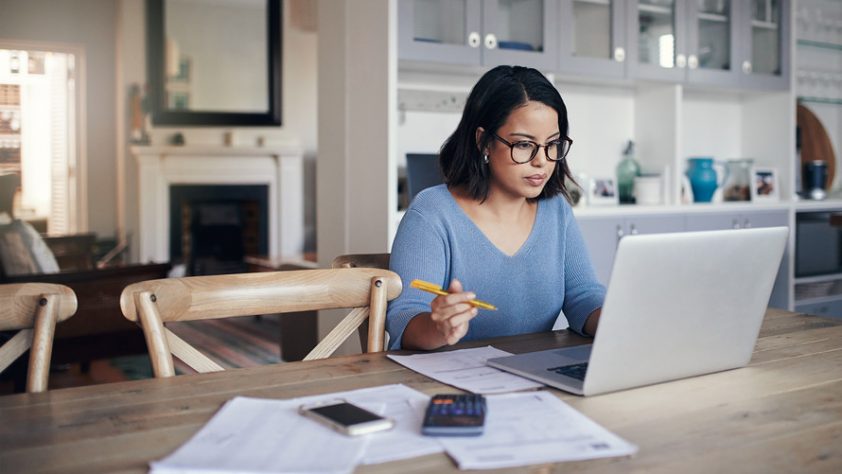 Work from Home – Leverage Technology and Improve Productivity in Work from Home – Quick Review of Facilitators for Work from Home
With the emergence of pandemic at the dawn of 2020, the entire world witnessed common thread known as 'work from home' along with new terminologies like Covid – 19, Social Distancing, Immunity, Sanitizing, and more.  As moved further, there were lots of reports mentioning working remotely allow better work-life balance, and further it provides flexibility to do work from anywhere we want.
The recent advancement of technology greatly facilitated the concept of 'work from home'.   Without leveraging the benefit of technology 'work from home' would not have been possible.  There are multiple software tools available to facilitate remote working.  It includes both free and paid apps.  The free meeting apps like Google meet, Zoom, Microsoft Teams helping to communicate to among team members and more.   These tools help to connect virtually in work related matters even without physical meet.  Most of such tools are developed using the cloud based technology with sharing of resources commonly to bring down the cost of ownership.
Google meet a video conferencing app used to share video, desktop, presentation, messages, meetings with your teammates and customers.  Best part is we can join more than 100 participants in one meeting at a time.  We can record meetings, live streaming, administrative controls, see plans and reminder of meetings.  Another tool which was very popular was Skype.  We have Skype for meeting online, hold interviews from anywhere and anytime.  Skype allows calling landline and mobiles at great low rates using skype credit.  For all this we just need strong internet connection, own device/ laptop or mobile.
While adapting tools for remote work, we need to ensure that everyone is familiar with the tools that organization is using.  Hence the appropriate demo of such tools to team members is important.  With the free video tools such demonstration is possible.  Secondly defining rules for participants to self-regulate, to mute their mics when not speaking, and be respectful and limit cross-talking is equally important.  Another option is to allow record the meetings so people who can't attend can also benefit.
The appropriate usage of project tracking tools along with such video, audio and chat tools multiply the benefit of technology in remote working.  There are paid project tracking tools like Smart Admin,  Scoro,ClickUp, ProofHub, Basecamp, Workzone and any more focused on work place.  Many such tools have option to create tasks, to-do lists, sharing files easily in order to improve collaboration.  With the associated data points, it gives a visual picture of projects progress as well.
How can we select the best project tool? The simple ways is make sure to check if your preferred project management software offers the required features.  It would be great if you could use single tool, and other related data points.  The tools as listed at Smart Admin provides option to add data points for generating invoice along with the option to track attendance, record project progress, define salary, and leave.   Moreover, cost control is another factor needs to be considered.  Can we buy the required features as and when we need it?  Or is it a single tool which we need to buy compulsorily?
There are chances that the current situation will continue for a more months or years.  The initial expectation of turnaround in Sep 2020 faded away.  With the changing times, the need of businesses is to adapt to the new situation without waiting for the  better day to arise.  They need to go for technology shopping and implement it in order to float in the market.  It is for the business owners and stake holders to act quickly.  As technology continues to advance, remote work will be adapted in a few industries even with the so called better day in a multitude of industries.
One can subscribe to any or all features of Smart Admin.  SMART ADMIN is a cloud-based software for generating GST Compliant Invoice, Payroll management, Timesheet, and Project Tracking – visit SMART ADMIN for FREE Trial and Registration.
Related Post
An invoice or bill indicates the sale or supply of products or services by one business to another or consumer.  Ideally, the invoice shall...
Three basic ingredients which drive economic growth are productivity, capital, and labor.  All three are facing new challenges in the curre...
There are numerous software tools that are offered in the domain of attendance tracking.  While one piece of software handles project track...