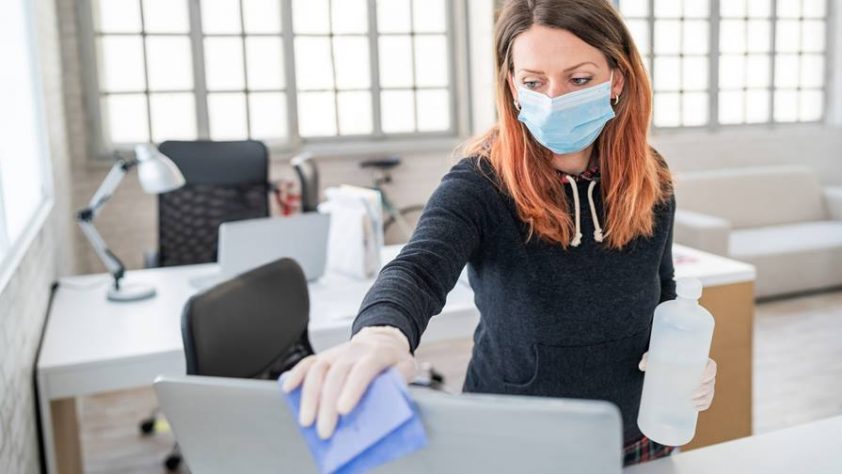 Post Pandemic Period – Managing Workforce and Developing New Skills
Now it is a big question – which is the post-pandemic era.  Most of the enterprises were active in the market, of late, but suddenly the entire operations were put to a halt by the second wave.  Now, the news is to prepare for the third wave.  Whatever it, this period has been a big challenge for many businesses to cope up.  Ultimately, those enterprises which managed the pandemicare going to thrive in the post-pandemic era.
The companies which are emerging with the least damage from the crisis will focus on managing their effective workforce in the new world.  Without any second thought, most of us agree that digital transformation has been the solution during a pandemic and post-pandemic periods.  Probably, one could notice that in the recent past many routine activities have migrated to the digital world including doctor consultation, buying essentials, online learning, remote working, remote sales/training during the pandemic. Other transactions like buying a ticket, sending email, online meeting/communicating, online promotion, doing banking, etc. have already found a good shelter under the digital world much before.
Now, it is imperative for business enterprises to develop new skills among its employee especially digital capabilities to flourish during and after the pandemic.  In this direction, the companies need to have a relook on what all mode they need to adapt to make their organization digitally capable.
Holding meeting remotely is not an adaptation of digitization.  This has been happening with telephone and conference calls for a long time, only we added the concept of video call.  Of late, the trend has to switch off video soon the call initiated. Ultimately, it turned out to be a telephone con-call.  Even the adaption of Skype in business has been for a long time.  As such if the enterprises are satisfied with video call as digitization, then we can say that still, you are away from catching the latest trends in the market.
We can expect Post Covid with new norms everywhere as well in the workplace.  Those businesses which adapt to the new norm will be coming back with roaring success.  It would be a challenge for another set of enterprises that are shying away from digital mode.  The emerging technologies and web applications will help both large and small companies to comply with social distancing and safe working which will be in the air for a few more years.  Automation or digitization is the only option to reduce face-to-face interaction in the workplace.
The starting point in automation is the attendance system for a small or medium enterprise.  An automated system will save you countless hours in tallying employees' days and transferring the information to payroll. Pairing electronic timesheets with advanced project management or invoicing tools can further ease the admin work.  Online timesheets also let you see your worker's hours in real-time without having to wait for the paper documents to go through multiple layers before reaching the managers. The digital timesheets with project tracking solution will partially digitize operations in process-oriented businesses.  This allows employees to monitor the exact hours they spend on specific tasks or projects, making the entire time tracking process easier.  The tools which automatically transform worked hours into timesheets, invoices, and payroll will further speed up the reporting process. There will be a lot of saving of valuable time by going for small steps of digitizing part of business operations.  It will help staff members dedicate more attention to the revenue-generating process instead of working on multiple layers of paper to manage invoices, payroll, and project management.
The software tools as incorporated in SmartAdmin help enterprises to change their workplace to a partially digitized environment with the least investment.  This cloud-based software is available for enterprises of all sizes to start with setting up future workplaces with higher cost-effective management.
One can subscribe to any or all features of Smart Admin.  SMART ADMIN is a cloud-based software for generating GST Compliant Invoice, Payroll management, Timesheet, and Project Tracking – visit SMART ADMIN for FREE Trial and Registration.
Related Post
Everyday business involves numerous transactions in relation to selling goods and providing services.  It is mandatory for a GST-registered...
The Goods and Services Tax (GST) literature provides detailed guidelines about the content of an invoice in its various notes.  The 'Expo...
An efficient, and reliable software system is the foundation of any successful organization.  It is good to maintain the right payroll and ...