Contract Employees and Overtime under Proposed Labor Law – Smart Admin Timesheet to Record Hours Accurately – to Comply with Statutory Guidelines
There are instances employees working more hours in their workplace than what is agreed.  This happens in any workplace else the entire system will collapse. Of late, the sphere of operations of enterprises has moved from local to national and further global.  Thus, employees cannot stick to the defined working hours in order to compete in the global market especially when countries like China clock 10 – 12 hours per day.
As of now, the limit for claiming any such overtime allowance is 30 mins, and now the new proposal is to bring it down to 15 mins.  This is posing a new challenge to employers to record each and every min of working time.  According to the new draft of the Ministry of Labor, the new rule will make employees elect to claim overtime for even 15 minutes.  Lawmakers have lofty ideas about the working hours and their recording in the workplace.  However, it is not even happening in most places including government departments.  Probably, it is the endeavor to make the workplace at par with global standards by recording each and every minute. However, there are IT-enabled solutions to record hours and generate timesheets minutely.  Here is the discussion of concrete solutions to employers, if such provisions are implemented in the coming months.  As of now, the implementation has been postponed according to a news report.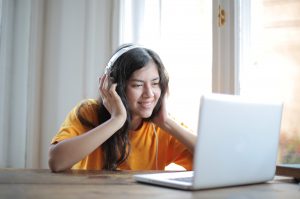 The types of employees eligible for such overtime are other than those who draw less than INR 18,000/- as salary and those who are engaged in manual, unskilled, skilled, technical, operational, clerical, or supervisory work.  This payment is due after the completion of working hours.  If an employee works for even 15 more minutes, the company will have to pay for it.  Also, it is for the actual; employer to ensure that all employees whether they are on contract or fixed-term employment to support the benefit of ESI and EPF according to the eligibility.
Now, the onus is on the part of the employer to record working hours minute by minute.  Also, it is the duty of the employer to ensure that all employees are paid their statutory dues even one on contract.  This will necessitate employers to ensure timesheets for all employees with proper recording of their break hours and working hours.  Also, the final employer needs to be assuring of statutory deductions by the job contractor.
The biometric and online attendance will fall in handy for both parties to ensure that all movements are properly recorded.  Also, in the case of contract employees the employer to ensure that that the dues have been collected and paid by the contract company which supplies such employees. The timesheet and payroll package as provided in SmartAdmin is a good solution to meet all requirements.  The contractor employee can record all payment dues in the system and at the same time, he can grant an option to access the payment details to the employer.  The read-only access as available to SmartAdmin really helps the final employer to this effect.   This will free the employer from the process of keep on asking for the paid challan and other documents which usually result in unwanted communication and delayed the process.
The timesheet option of Smart Admin records hours at the start and beginning of each task and also records break hours.  This will provide valuable input to the employer to assure statutory compliance.  Since it is a cloud-based web app, the system does not provide a data manipulation option that improves its further integrity and reliability. If any overtime, the timesheet will alert such hours while calculating salary.
One can subscribe to any or all features of Smart Admin.  SMART ADMIN is a cloud-based software for generating GST Compliant Invoice, Payroll management, Timesheet, and Project Tracking – visit SMART ADMIN for FREE Trial and Registration.
Related Post
Covid – 19 has brought multiple changes in society and its behavior, and a few of such changes are directly visible.  The hybrid work mod...
An invoice or bill indicates the sale or supply of products or services by one business to another or consumer.  Ideally, the invoice shall...
Three basic ingredients which drive economic growth are productivity, capital, and labor.  All three are facing new challenges in the curre...