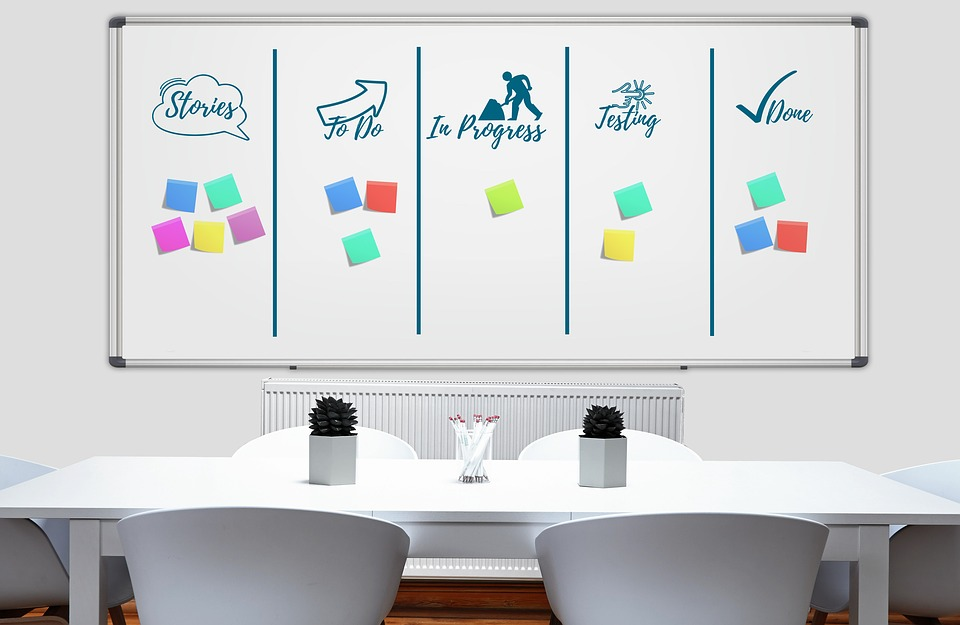 5 Tips to Simplify Workflow Management Software
In an office, managing workflow is the key to increasing productivity and the morale of your team. Leaders use an array of techniques to streamline the workflow of their team but their efforts are not always rewarded with progress. Smart leaders turn to technology for help and this is where workflow management software steps in as the best guide.
To put it in simple terms, a workflow management software is a tool that centralizes the workflow of a team. It basically helps in facilitating and monitoring the members of a group. Using it, leaders worldwide are able to sync both human and automated tasks, which results in heightened productivity and better output.
If you don't have a workflow management system in your work frame, it's high time you consider investing in it as it can revolutionize the way things work around your office. Understandably, you may have your doubts about doing it as digital transformation has always been a concern of many.
Medium to big-sized businesses uses this software to handle their teams that could be hundreds or even thousands of members. Syncing the workflow between such a large team manually is a Herculean task that could lead to major issues.
The good thing is that there are many free workflow software online so you can try it without the expense. Keep in mind that while it simplifies workflow, using workflow management software isn't in any way simple. Don't fret, however, as we're here to guide you on how you can simplify using workflow management for your team.
The best workflow management software in the industry always comes with a free trial if they aren't exactly free. If you are still on the fence about whether or not this software is right for you, you can avail a free trial for your team to see how it can simplify workflow inside your office.
This is one of the easiest ways to integrate the software in your company as it will not cost you anything. Instead, it will allow you to gauge whether or not it really is a helpful addition to your company or business.
Most of the best workflow software examples now come with automation. This is a feature that lets you manage your team's workflow without getting your hands tired. AI and automation, according to McKinsey & Company, have been very useful for business recently and they excel at certain tasks such as clocking out employees when they're done and even responding to emails with a set template.
It's worth noting that while helpful, automation isn't capable of replacing humans in the workforce and it may never will. When using a workflow management software, you can use automation to simplify the tasks ahead, lessening the burden on you and your employees. This, in turn, allows you to focus your attention on more important tasks.
Don't Overcomplicate Things
When you get a workflow management software, you might be surprised at how many features it has. From timers to SaaS integration, there's a lot of features that make up software for workflow management. While using all of these features could benefit you greatly, it can also over complicate matters for your team.
To make things simpler, make sure that you use only the features you need especially if you are just starting to implement the software into your company. Enable features that assign tasks, sync everyone's progress, and keep track of time as these are the core features of a workflow management software.
Provide The Right Training
When undergoing a digital transformation, it's highly important that you incorporate your team along with the coming changes. As they are going to be the ones to primarily benefit from the software, it's important that they know how to use it. This goes without saying that more complicated platforms like workflow management software for accountants require more training.
You shouldn't force the software into your team carelessly. We suggest giving them an hour of training each day to get them acquainted with what the software does and how it works. This doesn't only train your team to work hand-in-hand with the software, it also prevents any future problems that could become a hurdle for workflow.
When new features get added to your software, it's important that you introduce the changes to your team as well. Workflow management is about progress and to get there, everyone needs to be involved.
Incorporating a complex technology into your team's workflow won't be easy. As such, you need to keep in mind that adjustments will be made along the way. Eventually, you'll find the right mix between manpower and software technology to get the ball rolling more properly.
Going With The Flow Has Never Been Easier
Workflow management software is amazing when it comes to streamlining everyone's work in an office but you have to do your part still. Simplifying how such software is used in your office will be the key to maximizing what it can do. Be sure to start slow and steady before you go all out when using these tools.
SMART ADMIN is a cloud-based software for generating GST Compliant Invoice, Payroll management, Timesheet and Project Tracking – visit SMART ADMIN for FREE Trial and Registration.
Related Post
Everyday business involves numerous transactions in relation to selling goods and providing services.  It is mandatory for a GST-registered...
The Goods and Services Tax (GST) literature provides detailed guidelines about the content of an invoice in its various notes.  The 'Expo...
An efficient, and reliable software system is the foundation of any successful organization.  It is good to maintain the right payroll and ...