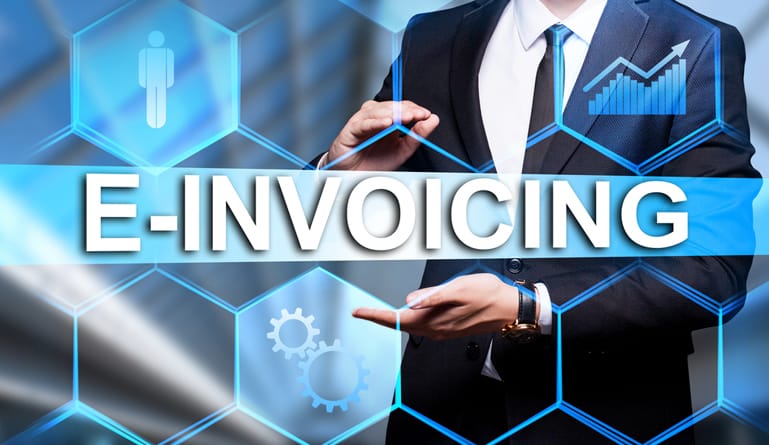 Top 8 Reasons to Subscribe Online Invoicing Software – Benefits of Using Online Invoicing Software
The rise of cloud-based invoice apps made the invoicing process much easier compared to previous times.  Gone are the days while business enterprises generate manual invoices, and keep track of their fate. The benefit of using online invoicing software is much more than anybody's imagination.  But it is important to select the right invoicing tool with the needed features for the purpose.  The falling cost of online software compels users to come of out the so-called Free software with limited features of late, and opt for paid software.
Any invoicing software is expected to bring ease and convenience to business transactions.  At the same time, it is important to adhere to legal requirements such as Goods and Services Tax (GST) as well as to maintain a professional presentation. The missing of the invoice from the tracker and lack of follow-up of invoices often leads to a rise in the number of unpaid bills.  Small business owners, in particular, cannot afford anything like that because it contributes to rapid decline.  This best option is to embrace online invoicing in the current situation.
Here is a quick summary of the benefits of cloud-based online invoicing software:
Quick Implementations of Tax Laws
The online invoicing tools take care of the change in tax laws in time.  Further, it brings a faster mode to send and track invoices. Whereas the traditional installed software needs much more time to adapt to change in tax laws, the online software is quick in such change.
Invoice in a few minutes
With cloud-based invoicing software, one can create invoices in just a few minutes.  You can save all of the information of clients, services products in the database. Thus, it speeds up the process of creating and sending invoices as well as stores historical data.
Easy to Handle
With a user-friendly interface and design, this software is simple and easy to understand.  The online invoicing software does not require special training.  One can easily get hold of it and start producing invoices and billing efficiently instantly.
No Cost Ownership         
Ultimately, there is no initial investment and mostly these tools are available on a subscription basis.
Data Security
The online software is not only a cost-saver but it brings security and flexibility to business transactions.  Your data will not be affected by a system crash or hang.  You can always restore all your sensitive data quickly.   Moreover, access to such data points is only to authorized persons.  No question of keeping the data in a local server or PC which are vulnerable to miscreants to get access in the office.
Payment Made Easier
Cloud-based billing not only makes it easier for you to send invoices but also makes it easier for your clients to pay for them.  All payment information is automatically monitored, tracked, and registered using multiple modes of communication like email, SMS, WhatsApp messages
Data Analysis and Summary
The various new features as available now bring multiple views of the data is stored in the database, and provide a quick summary of the transactions.  The data analytic options provide a quick review of business transactions and share insight much faster.
Integrating Business processes
The quantum of options and features added with invoice software are numerous.   The new generation cloud-based online invoicing software provides a wide range of useful features and functions that can help optimize the business process. A few of the recent revolution is the integration of business process with an invoice and make the business transactions faster by implementing cloud-based software.
SMART ADMIN is a cloud-based software for generating GST Compliant Invoice, Payroll management, Timesheet, and Project Tracking – visit SMART ADMIN for FREE Trial and Registration.
Related Post
Covid – 19 has brought multiple changes in society and its behavior, and a few of such changes are directly visible.  The hybrid work mod...
An invoice or bill indicates the sale or supply of products or services by one business to another or consumer.  Ideally, the invoice shall...
Three basic ingredients which drive economic growth are productivity, capital, and labor.  All three are facing new challenges in the curre...