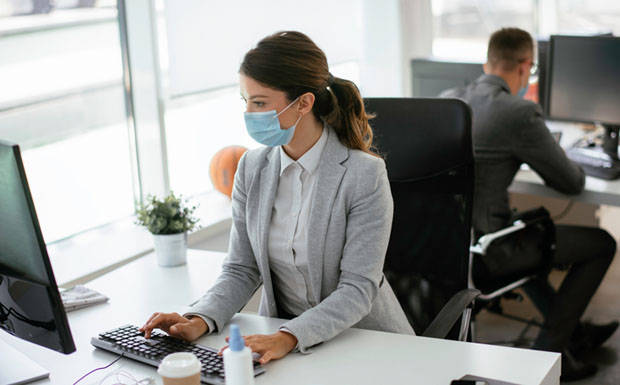 Future Workplace after Pandemic – Great Survival Struggle for SMES – Organize with Digitization Opportunities and Survive
The recent pandemic has modified multiple things.  Of late, we came to know that viruses also can modify suddenly. This is compelling us to modify the way we all work and interact. As part of the struggle to survive, organizations are putting in use all available technologies they invented so far to survive in this challenging time. It started with shifting to video conference which was prohibitive years back due to high cost.  Now, we get free video apps to interact with organizations that are using it widely now.
Before covid-19, consumers preferred human interactions to get any transactions completed.  Post- COVID the health concerns on top, keeping away close interaction in the business environment which slowly bringing the need to impart higher automation in business operations. It will definitely redefine the new norm in the post-COVID world.
We can expect that the ongoing crisis would end up in a reality check for all organizations.  It will bring to the light all small issues and inefficiencies that we usually tolerate in our daily work.  Now, we will help recognize and understand what could be done better.  Ultimately, it will pave way for tomorrow's better, more efficient project management strategy. Historically, any business crisis pushes businesses to innovate like never before.  Leaders who may have been slow to adopt automation technologies—such as Robotic Process Automation (RPA), artificial intelligence (AI), and machine learning (ML)—have begun leveraging them as a way to cut costs during economic turmoil, provide faster service to customers, and revamp their operations for distributed work.
According to market info, most businesses have plans to widely invest in accelerating automation to prepare their businesses for the time after the pandemic.  It is a great plan to survive.  What small and medium organizations do at this time which already lost due to lock down and falling businesses?
Investing in a time and workforce system can benefit SMEs in many ways.  First, having a system in place that tracks your employees' time precisely and consistently can save your business money.   Such tools will hold employees accountable for the hours they have worked.  Second, an automated timesheet management and attendance system help maintain accuracy.  It eliminates manual record-keeping, which, in turn, reduces errors.  An additional benefit of the improved accuracy of automated systems versus manual time-tracking systems is that businesses can more easily demonstrate their compliance with labor laws and other regulations.
The process-oriented companies need to compulsorily use project management software to monitor the profitability of the projects they deliver.  This type of software allows businesses to estimate the cost of delivering different types of projects, identify actual costs, and compare them to calculate profit.  Project management software ensures projects do not exceed estimated costs.  The product and services-oriented companies need compulsorily go for invoicing software, inventory management, and payroll management software to survive in this great struggle.  All efforts would be to reduce paperwork, minimize touch of materials, continue to follow COVID protocol, and automate with the least investment to survive.  This will help all stakeholders – employees, customers, vendors to have great confidence in your business process.
The software tools as incorporated in SmartAdmin helps SMEs to change their workplace toa full digitized environment with the least investment.  The cloud-based software is available at the rock-bottom price for small companies to start with preparing the company for the future workplace with cost-effective management.
Related Post
An invoice or bill indicates the sale or supply of products or services by one business to another or consumer.  Ideally, the invoice shall...
Three basic ingredients which drive economic growth are productivity, capital, and labor.  All three are facing new challenges in the curre...
There are numerous software tools that are offered in the domain of attendance tracking.  While one piece of software handles project track...