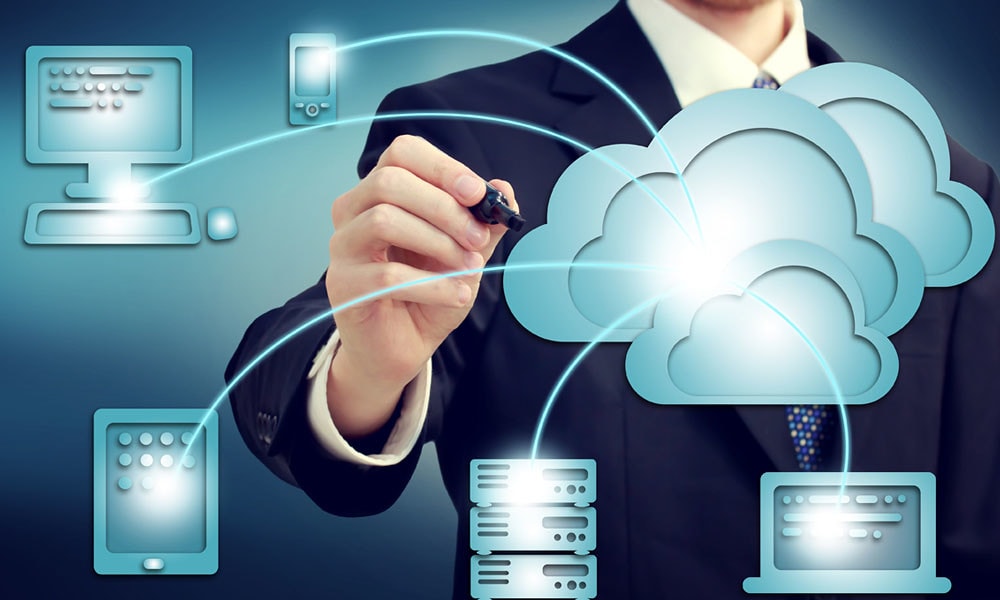 Cloud based IT Application and Benefits- Cost Reduction Benefits of the Cloud Computing
The concept of cloud computing has been on the rise in recent years due to multiple benefits of adopting cloud-based applications.  It works on the same principle as web-based applications.  It permits users to access all features and files of the system without having to keep the bulk of that system on their own computers.  Many use multiple cloud-based applications without realizing it. Gmail, Zoom, Facebook, and many of the file-sharing applications are all cloud-based.  The users need to register with such an application, create an account, and then access the cloud-hosted server that stores the information for later retrieval. Businesses also can leverage the benefit of cloud-based applications to access large amounts of data over a secure, online network connection.
The higher savings, multiple device accessibility, flexibility, and even environmental friendliness are a few such reasons for the popularity of cloud-based applications.   Capitalizing on cloud computing will be an important IT decision in your business success.  It will have far-reaching consequences for the overall IT policy, future purchase of IT infrastructure, compliance responsibilities, staffing, and more.
Cloud computing fits businesses of all sizes and there are a host of reasons to make a switch to cloud-based applications.  The cloud based application with its agile and flexible architecture not only lets you respond to change easily but also promotes creativity and allows for innovative business models.  The high cost of acquiring technology and the increasing information security risks makes it a business priority to switch over to cloud-based applications. There are multiple cloud-based applications available for file sharing, video chats, project management, employee management, rental services, payroll generation in the market. Cloud solutions enable organizations to reduce IT resource requirements and improve productivity, as well as reduce costs and time-to-market.
One among the key initiative for companies which are transitioning to the cloud technologies is to leverage Software as a Service (SaaS), Platform as a Service (Paas), and Infrastructure as a Service (Iaas).  For smaller businesses, it is always impossible to set aside resources for an already limited budget for such huge investments.  In order to fill the gap in IT assistance, many SMB's either fully outsource managed IT services.  To make the transition easier, cloud consultants help all kinds of organizations from a variety of industries and backgrounds.   One needs to engage cloud application consultants to prepare and handle the cloud migration as a whole and this will reduce the cost of investment in IT infrastructure.
SMART ADMIN is a cloud-based software for generating GST Compliant Invoice, Payroll management, Timesheet, and Project Tracking – visit SMART ADMIN for FREE Trial and Registration.
Related Post
Covid – 19 has brought multiple changes in society and its behavior, and a few of such changes are directly visible.  The hybrid work mod...
An invoice or bill indicates the sale or supply of products or services by one business to another or consumer.  Ideally, the invoice shall...
Three basic ingredients which drive economic growth are productivity, capital, and labor.  All three are facing new challenges in the curre...