TASK ALLOCATION AND SCHEDULING IN SUCCESSFUL PROJECT MANAGEMENT – PROJECT MANAGEMENT TASK ALLOCATION TIPS
Project Management is ensuring that project work unfolds smoothly and that desired results are achieved on time.  Having clearly defined idea of what the finished result of a project should look like one can help everyone involved in the project to know what they are striving for. The project manager allocates tasks to different units or departments based on time, cost, and resource availability.  Often the projects are broken down into tasks and assigned to the team members based on their expertise.  Before allocating takes, the Project Manager classify tasks into groups like preparation of accounts, sales promotion, record keeping, quality control, inventory control, etc.   A few important steps involved in task assignment are defined below;
Identifying Team leader
Leveraging maximum out of team member strengths
Evaluate Timelines, deadlines, expectations
Identify training needs
The role of the Team leader is to facilitate the creation of tasks, delegate those tasks as needed, and provide supervision to ensure that the tasks are completed according to the timeline and level of detail required.  Tasks are assigned to Team members based on their expertise and availability.  The knowledge and skill of team members are important at this stage.  At the same time, Team can identify skills that are lacking within the team and recruit additional members or impart training wherever possible.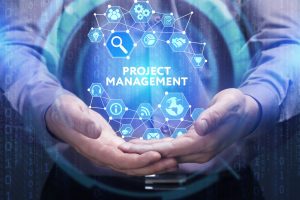 Project Management is ensuring that project work unfolds smoothly and that desired results are achieved on time.  Having clearly defined idea of what the finished result of a project should look like one can help everyone involved in the project to know what they are striving for.  Quantifying and characterizing the tasks helps set realistic deadlines, thus determining the entire project schedule and timeline.  There is a need to provide special attention to the dependencies among milestones and/or tasks, and which ones can be done in parallel by different Team member, and which ones need to wait for other milestones/tasks to be completed.  It is advisable to keep the team leaders updated about the work plan, final timeline, tasks, milestones status update, details of team members, and additional resources needed if any.
Communication is another key for optimal task allocation. Task allocation also calls for the preparedness to the changes.  Changes to the project plan and/or timeline should be communicated immediately to all stakeholders involved.  Project Management tools comes handy for the entire process of task management.
Smart Admin offers a fantastic platform to keep all tasks together, while being individually assigned to members of the project.  Smart Admin helps the project manager to keep a track of status of milestones and/ task the individual team members.  By giving access to the other project stake holders and project leaders, the involvement of all members can be assured using the Smart Admin tools.
SMART ADMIN is a cloud-based software for generating GST Compliant Invoice, Payroll management, Timesheet and Project Tracking – visit SMART ADMIN for FREE Trial and Registration.
Related Post
As enterprises adopt more digital mode of working, one can find explosion of software tools to manage the business processes.  The digitiza...
Electronic invoice, e-invoice, and digital invoice are terms associated with digitization of invoicing process.  Generating an invoicing us...
Everyday business involves numerous transactions in relation to selling goods and providing services.  It is mandatory for a GST-registered...