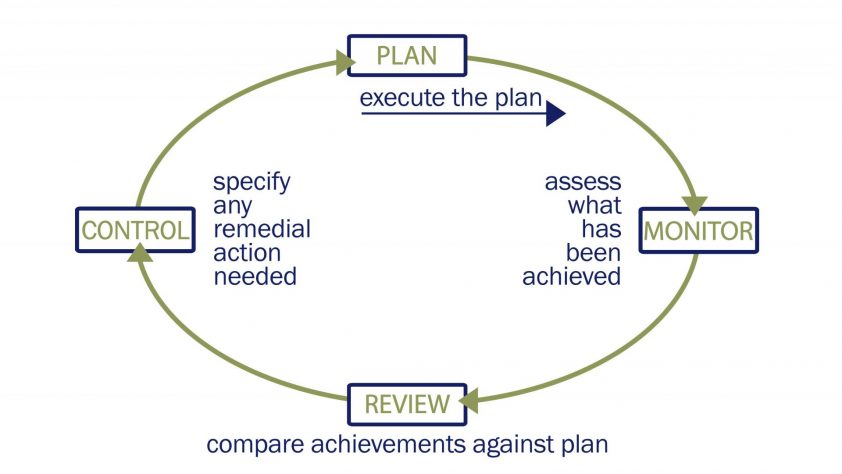 Project Documentation and Success of Project – Importance of Documentation in Project Management
During the life cycle of the project, project manager has to handle multiple documents related to planning, tracking and reporting. Documents range from feasibility report, resource allocation, financial data, change request forms, project status reports, post-implementation reviews, and more.
The effective document management can be the driving force behind a project's success or in the absence of the same it will turn out to be the bottleneck that often places a project in despair.  Project manager is expected to manage the unexpected and that makes him or her unique in their role.  A project management plays a vital role in mitigating and managing the unexpected.  It also helps to effectively communicate progress and status updates to all stakeholders.  The reusing of successful project plans, complex business-case documents, standard contracts, detailed specification sheets, and project status reports are necessary to improve the effectiveness of a project manager.  This helps in balancing the evils of unmanageable paperwork that can impede their ability to focus on their core competencies of managing the project.
Although the project document workflow will vary from organization to organization, good project managers will develop a number of basic project documents as follows.
Project Definition
Project Planning
Project Execution
Project Closure
Project Definition:  In this phase defining the charter and the details surrounding the project's objectives are key aspects.
Project Planning:  In this phase, the project leadership plans for the unexpected.  The documents detailing the project plan, scheduling of resources, client agreements, and risk management, house the strategic details of the project.
Project execution:  In this phase, tracking and reacting are the main functions of a manager.  Here the project documents are delivering the actuals and updates to the project plan.  Tracking cost, time, physical progress and emerging issues are documented in this phase.
Project Closure:  In this phase, documents will detail outstanding issues and/or deliverables, review of project outcome, and best practices project management processes to be utilized for future use.
The primary issue project managers' face when managing the multitude of documents is the sheer volume of information.  Most of the time such documents need to be shared among all project stakeholders.  And at times, Project Managers are challenged with the ability to effectively access the most relevant information across all project documents to quickly respond to project bottlenecks.  Some of the best practices for document management are:
Document Retrieval
Version Control
Reporting and Analysis
Document Retrieval:  It is very important not only to capture electronic and paper documents in different formats in organized manner, but also to be able to easily retrieve information and archive historical data.
Version Control:  Managing the documents in versions, ensures data integrity and provide different levels of security such as read and write access.
Workflows:  Designing and applying configurable workflows that map to the business processes makes the approval workflow of documents easy.
Reporting and Analysis:  Ability to exchange information between documents, as well as consolidate data in multiple documents for reporting and analysis purposes to provide better visibility across your organization.
Collaboration: Sharing documents among relevant stakeholders, as well as restrict the documents to those who should have access.
SMART ADMIN is one tool that can be used throughout the project life cycle from project planning, organizing, monitoring and controlling.   Smart Admin helps to document the relationship among various teams, define their authority, and associated responsibilities.  SMART ADMIN allows easy sharing of files, documents, with clients or team.  Files can be attached to each project which gives overview of everything that's happening around the project.
SMART ADMIN is a cloud-based software for generating GST Compliant Invoice, Payroll management, Timesheet and Project Tracking – visit SMART ADMIN for FREE Trial and Registration.
Related Post
Covid – 19 has brought multiple changes in society and its behavior, and a few of such changes are directly visible.  The hybrid work mod...
An invoice or bill indicates the sale or supply of products or services by one business to another or consumer.  Ideally, the invoice shall...
There are numerous software tools that are offered in the domain of attendance tracking.  While one piece of software handles project track...